Problem Behaviour Counselling

Some dogs need help which doesn't come directly under the heading of training – house-soiling, destructiveness, aggression, fearfulness just to name a few. For these dogs and owners a longer appointment is made, the problem investigated and help and information given. A written report with a programme specially designed for the dog is sent subsequent to the interview, and a report sent to the referring Veterinary Surgeon is sent if appropriate.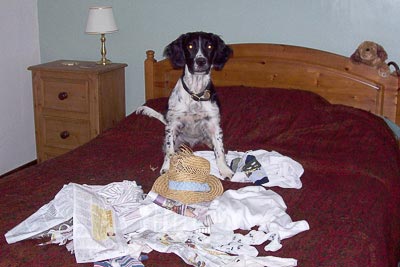 Merril started training as a Behaviourist when it became apparent that straightforward training doesn't cure every problem. She has trained in this area with COAPE (Centre of Applied Pet Ethology), United Kingdom Registry of Canine Behaviourists (one of the original societies), APBC (Association of Pet Behaviour Counsellors) and at many Symposia with leading Pet Behaviourists.