Often training starts with a new puppy from 12 weeks old and Barnlake Dog Training Centre has been providing its puppy training courses since 1989. However, training doesn't always start and end there, in fact continuous dog training can be both rewarding for the dog and handler, and training may be required at any stage of a dogs' life.

When Shan Davies and her 16-month old Labrador cross Collie started to experience behavioural problems while out walking, particularly when encountering other dogs, Barnlake was able to offer a safe and comfortable environment for Shadow to get used to being around other dogs and to become more obedient.

"Shadow had been attacked several times and had become reactive to other dogs. I found Barnlake online and started training in March this year," explains Shan.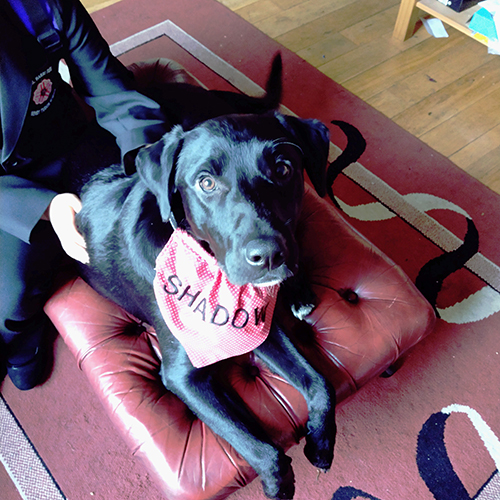 Now 21 months old, Shadow has achieved his Elementary and Novice certificates, and is a much more obedient dog. "The training really works, but you also have to be 100% committed and keep the training up at home," says Shan.

Training continues on a 1 on 1 basis at the moment, as Shadow is still struggling with other dogs.

Shan confirms that training can indeed be rewarding for both the dog and handler: "The team at Barnlake are all amazing. They are dedicated and work hard so that you and your dog can achieve the goals set. I have been surprised at how well shadow has come on in just five months – he has been amazing. I have made friends for life and would definitely go back with another dog in the future."